Review
New York's Finest February 14, 2015 LADIES AND GENTS! I have an announcement!You know that guy I featured on my blog a few months ago? The really, really hot Irish rugby player who plays the position of 'hooker' in the RLI (Rugby League International)? The one with the questionable fashion choices leading me to ask whether he was the lovechild of a leprechaun and a hobbit? The one with the anger management issues and the body of a gladiator and the face of a movie star? Ronan Fitzpatrick? Yeah, that guy.Well, I have a confession to make… THE HERMIT Annie Catrel, social media expert extraordinaire at Davidson & Croft Media and clandestine celebrity blogger, can make anyone shine in the court of public opinion. She is the Socialmedialite, anonymous creator of New York's Finest and the internet's darling. Virtual reality is Annie's forte, but actual reality? Not so much. THE HOOKER Ronan Fitzpatrick, aka the best hooker the world of rugby has seen in decades, despises the media—social or otherwise. The press has spun a web of lies depicting him as rugby's wild and reckless bad boy. Suspended from his team, Ronan has come to Manhattan to escape the drama, lay low, fly under the radar. Only, Ronan isn't easy to overlook, and he can't escape the notice of the Socialmedialite… THE PLAN When Ronan is sent to Davidson & Croft Media to reshape his public image, he never expects to cross paths with shy but beautiful Annie, nor does he expect his fierce attraction to her. He couldn't be happier when her boss suggests pairing them together. What lengths will Annie take to keep her virtual identity concealed? And what happens when the hooker discovers who the hermit really is? The Hooker and the Hermit is a collaboration between authors L.H. Cosway and Penny Reid, is a full length 100k word novel, and is a standalone.

Review

Cover: 5
Plot: 5
Characters: 5

Overall Rating: 5

Dearest Annie,
Roses are red.
Violets are blue.
I'm using my hand
But I'm thinking of you
-Ronan

Two of my favorite authors collaborating to write one book?

I die.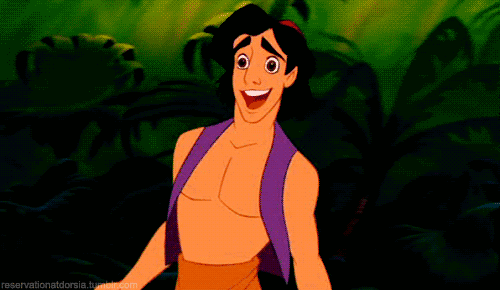 What I loved about this book?

The cover is amazing. All the side notes were hilarious because that was what I would be thinking if there weren't any side notes in the cover and I loved how it was also a part of the book which is amazing since not a lot of books have a cover that really has something to do with the book and not just a cover for the sake of having a cover.

Another fact that I liked about this book was that I could clearly see the differences between the two authors. Cosway was writing Ronan's POV. It was clear because Ronan was Irish and had this way with words that makes me think of Vivica Blue from her book Painted Faces. While Annie was clearly written by Penny Reid because of the style that Reid has with her heroines, sweet but with a sassy attitude that comes out in occasions that needs it.

I loved also loved how the title is so misleading! I was expecting the heroine to be a hooker or something related and it completely blew my mind when I realized my mistake. It just goes to show how dirty my mind is. I mean when you hear the word 'Hooker' what could possibly pop in your mind?

Overall, The Hooker and The Hermit was really an entertaining read that made me laugh and cry. With two great writers who joined forces, this book is clearly going to be a part of my Top 2015 Romance books.




Received digital edition in exchange for an honest review